Mr. Daniel Morgan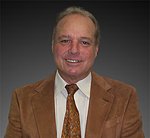 Mr. Morgan was born in 1950, and resides with his wife of more than 20 years and their two children in Las Vegas, Nevada. With more than 30 years of experience and contacts in the casino gaming industry, spanning every aspect of
casino gaming from the floor (high-limit dealer) to management (casino manager) to casino construction and consulting, Mr. Morgan is uniquely qualified to provide design, equipment and on-going consultation on your casino project anywhere in the world. Mr. Morgan's knowledge and experience will prevent costly mistakes and provide efficiency at every level.

Mr. Morgan entered into casino business in 1973 at Harrahs in Lake Tahoe, Nevada, with extended experience in high-limit craps,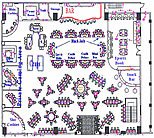 blackjack, roulette, baccarat, Paigow, Paigow tiles and other table games. From 1984-88 Mr. Morgan was appointed casino manager aboard the luxury cruise ships SS Galileo and SS Americanas. From 1990-2000, Mr. Morgan was the Baccarat supervisor for the Desert Inn Las Vegas, in the exclusive high-limit private gaming salons.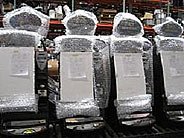 Mr. Morgan left the Desert Inn and founded All World Casino Consulting in 2000, adding UsedCasinoEquipment.com in 2002 to provide casino operators worldwide with access to the highest quality used and refurbished casino equipment, parts, carpeting, and seating, including state-of-the-art fulfillment and customer service. While other companies simply load containers and hope for the best, all UsedCasinoEquipment.com orders are custom packaged and loaded with care and attention to the smallest details. Mr. Morgan has consulted for and/or provided design assistance, equipment, carpeting and management advice to casino companies throughout the world including the following:


International Projects
Amber Coast Casino - Puerto Plata, Dominican Republic
Casino Sign - Lima, Peru
Casino Terrou-Bi - Dakar, Senegal Africa
Crown Plaza Hotel Casino - Quito, Ecuador
Fiesta Garden Court Casino - Alajuela, Costa Rica
El Presendente Casino - San Jose, Costa Rica
Hopewell Limited - Managua, Nicaragua
Horseshoe Casino - Moscow, Russia
Millenium Oz, Ltd. - New South Wales, Australia
Kings Casino Limited - Najobi, Kenya Africa
Liguanea Lane - Kingston, Jamaica
Milindi Management - Milindi, Kenya

Princess Casinos International - St. Maarten, Netherlands Antilles
Belize, St. Maarten, Bulgaria, Trinidad and Tabago, Panama, Nicaragua, Belarus, and Surinam

Recreativos Fargo S.A.C. - Lima, Peru
Roltech Inc - Montreal Canada
Tandu Karital Inc. - Budapest, Hungary
Thunderbird Entertainment - San Jose, Costa Rica
Unidelca - Bogata, Colombia (multiple casinos)

United States Projects
American Casino and Entertainment - Las Vegas, NV
Bellagio - Las Vegas, NV
Black Bear Casino - Carlton, MN
Circus Circus - Reno, NV; Las Vegas, NV
Colorado Grande Casino - Cripple Creek, CO
Colusa Casino - Colusa, CA
Copper Creek Casino - Ely, NV
Emerald Island Casino - Henderson, NV
Grand Casino Hinckley - Hinckley, MN
Grand Casino Mille Lacs - Onaamia, MN
Harrahs - Shreveport, LA; Lake Charles, LA; South Lake Tahoe, CA; Las Vegas, NV; Reno, NV
Isle of Capri - Bossier City, LA; Lake Charles, LA
Monte Carlo - Las Vegas, NV
Mystic Lake Casino - Prior Lake, MN
Paris - Las Vegas, NV
Pioneer Casino - Laughlin, NV
Seven Clans Gaming - Thief River Falls, MN; Warroad, MN; Red Lake, MN
Soaring Eagle Casino - Mount Pleasant, MI
Turtle Creek Casino - Williamsburg, MI
WOW Entertainment - Somerset, NJ



TESTIMONIALS

Mr. Morgan helped us with all aspects of designing and building our casino. From providing equipment and carpeting to assisting with the design and implementation, Mr. Morgan's worldwide reputation and experience has been a valuable asset to our company. I will not hesitate to recommend Mr. Morgan's services to anybody in the casino industry.

Oguz Tayanc, Director of Operations, Americas
Princess Casinos International - St. Maarten, Netherlands Antilles


Mr. Morgan has provided my company with professional, dependable and honest consulting services for many years and I would recommend his services to anyone seeking an experienced and reputable casino equipment provider and consultant.

James R. Budny
Thunderbird Entertainment - Costa Rica


I want to express my gratitude to you in assisting us since we discovered you and your company. Your honest and insightful answers to our numerous questions has been invaluable to us as our company has grown over the last few years. You have made yourself available to us throughout the day no matter what time of day it was and have always been extremely patient with all members of our staff. Thanks again for the professionalism as one of our most trusted suppliers.

Joe Parnett, President
WOW Entertainment - Somerset, NJ